Material Recycling & Recovery
At Central Waste Oils the protection of our environment and helping to create a sustainable future are paramount. We aim to recover as much re-usable or recyclable material as possible whilst carrying out our waste disposal services.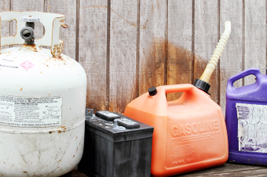 We clean and recycle plastic drums and containers. Steel drums are either refurbished and re-used or recycled. Oils, paints and thinners can be either cleaned and re-used, or can be utilised for fuel products. Wood, plastics and cardboard are all recycled.
Contact us for more information
Waste Management Services
Waste Carriers Licence
CBDU92124
Environmental Permit No.
EPR/QP3137MM