Industrial Cleaning & High Pressure Jetting
Cleanliness in an industrial environment is an essential aspect of your preventative maintenance programme. Oils and dust can rapidly accumulate on machinery affecting performance and product quality. Health and safety are also important factors particularly in the food and medical sectors.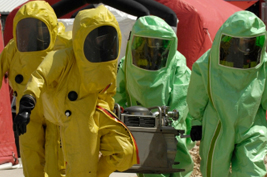 We use the latest high-pressure jet-washing technology to clean or decontaminate surfaces. This is operated by experienced, fully equipped technicians, following safety procedures at all times.
Our cleaning services cover a wide spectrum of industry needs including:
Spraybooth cleaning
Chemical store cleaning
Plating shop cleaning
Cleaning of extraction equipment
Cleaning / emptying of bunded areas
Cleaning of walls or cladding
Contact us for more information
Waste Management Services
Waste Carriers Licence
CBDU92124
Environmental Permit No.
EPR/QP3137MM