About Us

Central Waste Oils are a family run business established in 1982, the current operations director having been with the company since 1984.
The company has grown from one man with one lorry via a small yard in West Bromwich to a modern facility in Walsall utilising ten vehicles and employing five drivers. Our current site covers approximately ¾ acre and has 14 tanks capable of storing 500,000 litres.
We have a state of the art Ultra Filtration plant and a Dissolved Air Flotation plant. Our vehicles are modern and well equipped with fully trained knowledgeable operatives to satisfy customer needs.
Our main areas of business are waste oil/water collection which we then treat and dispose of in full compliance of current Environment agency regulations including our licence to discharge treated waste into the Severn Trent sewage system.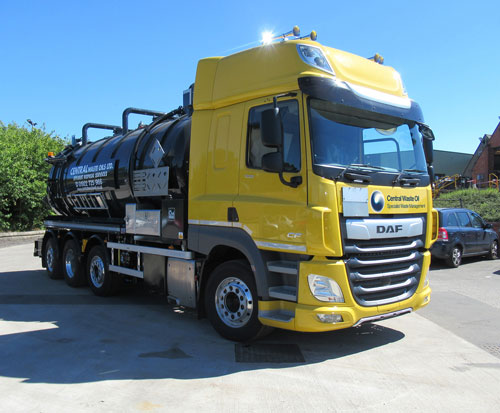 Other services we can provide include:-
Bulk liquid treatment and disposal and sewerage services
24hr emergency response
Disposal of garage and automotive waste
Industrial cleaning and high pressure jetting
Tank cleaning and de contamination
Supply of containers and drums
Material recycling and recovery
Drummed and packaged hazardous waste disposal
Pharmaceutical and lab smalls
Incineration pesticides, herbicides and PCB's
Asbestos removal and disposal
Customers include major UK waste collection companies and blue chip manufacturing companies.
Contact us for more information
Waste Management Services
Waste Carriers Licence
CBDU92124
Environmental Permit No.
EPR/QP3137MM